WE ARE MONK
MONK Software is much more than a software company
It's a reality that gathers together a growing number of people for whom their job is a passion and
can't help but being accountable - yet don't take themselves too seriously

Passionate Geeks
A bunch of enthusiasts always ready to take on new challenge

Several Offices
A team of about 30 employed devs and a network of freelancers all over the world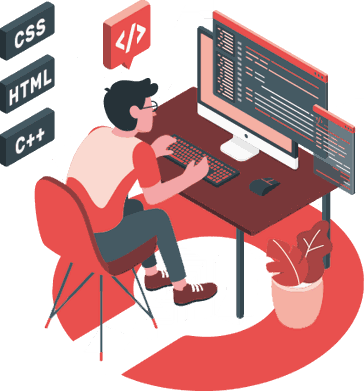 Software Home
A constantly evolving melting-pot of ideas and experiences

Homebrewers
A group of friends who love to spend time together doing fun things like… beer!
A SOFTWARE HOUSE TURNS INTO A
SOFTWARE HOME
ONLY WHEN YOU GET PASSIONATE GEEKS
AND GOOD PEOPLE
Over the years, we've gained a wide expertise with

big Italian and International companies

, working side-by-side with both

their Commercial and IT departments

.

Still, we value and aim to preserve a

small company feeling

that is needed for a

honest partnership approach

.

We grant our customers

speed and flexibility

not just because "we have to", but because we believe

success is the value you add AND the way you bring it

.



Being ethical to Monk is a way of living and a source of joy

. We have enjoyed every project, assignment and product we developed. Hence, if we don't buy into a project, we won't accept the assignment - sorry, but not sorry!
A WORLD-WIDE NETWORK
Our team is currently composed of about 30 employed developers
located in our European offices, plus a small network
of freelance developers throughout the world who are 100% part of the family
MONK SOFTWARE
THE REAL STORY